If you're running an online business you have a million and one things on your "to-do" list. However, only a few of those things will help the company grow and make you more money. These are the things you need to focus on.
In this guide, I'll help you create a business development strategy that will get you more customers. I'll do that by getting you to answer questions like:
Where are you as a company and what are your competitors doing?
What's marketing channel or channels give you the highest ROI?
How will you get more people to your website and then sell them stuff?
What are you doing to keep those customers?
These are some pretty simple questions. However, your ability to answer them and then act on this information will make the difference between your success and failure.
Maybe not your failure. But it will certainly save you a lot of wasted time. Let's get started with the basics!
What is Business Development?
Business development is the process by which you grow a company. Business development covers how you acquire more customers, how you treat those customers, the company structure, and your business plans.
Essentially it's about how you make money by getting more customers, getting more value per customer, or saving costs. As you can see, it's something that covers many parts of your business.
In this guide, we'll look at the fundamentals of a business development strategy you can use to grow your company online.
The Fundamentals of a Business Development Strategy
For your business development plan to stand the best chance of success, you need to get the facts. This requires some serious research.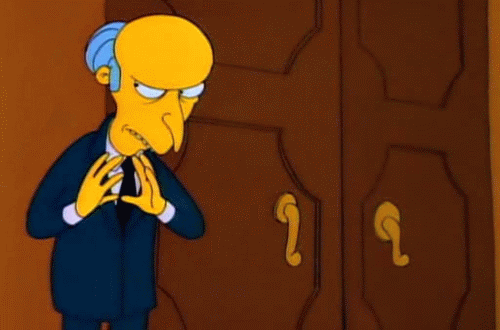 There are two things you need to focus on:
Review how your company is doing
Look at what your competitors are doing
We'll start with the first one.
The No. 1 Business Development Hack No Consultant Will Share
What does a day in the office look like for you?
I bet you spend at least half of your day answering emails, dealing with inquiries, and generally doing stuff. I'm sure these tasks feel pretty important. Now ask yourself these two very important questions. And be honest with yourself…
How much of your day is spent doing tasks that generate revenue for your company? How much of your day is taken up by servicing your clients?
Not enough time I bet.
Every business problem you face, and listen closely to this Padawan, can be dealt with by throwing money at it. You can hire the best staff, invest in marketing, enter new markets, and the rest.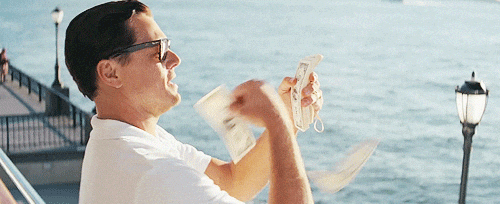 This sounds so obvious that it's not worth stating. But it's one of the most common mistakes businesses make.
This is the number one problem that businesses make. To fix it, I want you to do this.
Block off 70% of your diary. You're going to fill this time with tasks that directly relate to generating sales. The remaining 30% of your time will be dedicated to servicing your clients.
Now start filling your diary.
It's going to feel like a hard task. You're going to have to remove a lot of things from your diary that takes up your time, but don't help your company grow. That will free up your time to focus on business development.
Making this change should feel liberating. You'll remove a bunch of tasks you just did without thinking.
To rocket the growth of your company you'll need to develop a sales strategy focused on acquiring more of your best-paying customers. I'll show you how to do that in a future guide.
Following on from this you should look at what you're doing. You can start this process by doing a SWOT analysis.
SWOT stands for Strengths, Weaknesses, Opportunities, and Threats. The analysis provides a framework for reviewing how your company is doing. You review external things impacting your company and internal initiatives. It's an essential part of your business development strategy.
Your SWOT analysis should look at:
How you generate leads for your business
How you turn those leads from a prospect into a customer
The customer retention strategies you have in place
SWOT analysis also looks at the internal structures and systems you have in place customers don't see. This is the business admin. It's how you manage your employees.
How to Analyze the Business Development Strategies of Your Competitors
Competitor analysis involves looking at what marketing channels your competitors are using. This is just common sense, as if your competitors are doing something right then you should steal their ideas.
In the online space, as part of your business plan, you will probably review some or all of the following marketing channels:
PPC: Great article on tools you can use to review and analyze your competitors fb ad campaigns (some of this applies to Google Ads)
SEO: Check out what they are building links to and what content is ranking. There are a bunch of tools you can use for competitive SEO research. My favorite is Ahrefs
Social: you'll probably want to do some social listening. Depending on your niche you might want to focus on Instagram (handy article on Instagram monitoring) or Facebook (check out that earlier link)
Email: sign up to their email list to see what they are up to. Most businesses suck at email, so there's a good chance nothing is happening apart from a sharing of the odd blog post
These are the main online marketing channels.
This whole process can get messy without a framework. One way to keep your competitor analysis tidy is to use the 9-box framework. You can find a template below.
So that's the basics of competitor research covered. I'm not going to pretend this article will provide you with all the answers to competitor analysis. There is some great content out on the net.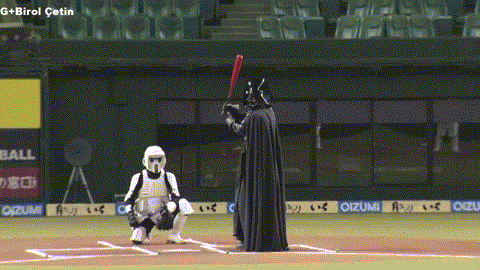 Two resources that knock it out of the park are:
Ultimately the aim of this business review is to help you understand the state of the company and your competitors' strategies. The more information decision-makers have the better the development strategy should be. Well, in theory at least.
How to Set Your Business Development Goals
The aim of the research stage is to provide you with the information you need to set your company goals. You're now ready to come up with a plan of action.
This is where you set your company goals.
Goals are important because they provide quantifiable targets that you can review. Ideally, you want to have a single overarching company-wide goal.
The company goal you set needs to be easy to understand, but ambitious to achieve. So for example, if you were running an online software company your goal might be:
Generate $1 Million in Annual Recurring Sales (ARR) within two years
That's a pretty easy goal to understand.
Now you need to break that goal down into chunks that people can achieve. You do this by first breaking the goal down into targets for each of the departments in a company. If I were to continue with the example above this might look like:
Sales: Generate 200 $500 a month subscriptions within 12 months through direct outreach
SEO: use content marketing to get 20,000 unique visitors a month within 12 months
PPC: scale PPC campaign from $10,000 a month to $50,0000
These goals will then be broken down again into sub-goals, which are applied to individual employees. The image below shows what this might look like.
This is the kind of business management systems that companies like Google put in place. It helps keep people accountable to targets and provides them with a way to achieve their goals.
Ready for more knock out content?
My favorite article on setting goals and strategies for implementing them:
Hopefully, those resources should help you in setting goals for your business development plan.
How to Implement Your Business Development Strategy
After you have finished strategizing you need to implement your business development goals. Really, there are two many variables in place for me to provide you with many really useful insights for this part of the process.
However, there is one business development tip I can share…
When you find an approach that works for your company, make it a part of your operations. I use project management tools to do this.
Break down your approach into chunks. List out all of the things a person or a company department needs to do to complete the task. This ensures the information is accessible by everyone.
Systemizing your business in this way has multiple benefits:
Reduce the amount of time it takes to complete a task
Don't lose information when a person leaves the company, which speeds up the transition
Ensure vital tasks get completed every month
Keep in mind that your business strategy is not fixed. Make sure to periodically review your business development strategy. Analyze what is working and what is not, then adapt your strategy.
Wrapping it Up
In this guide, I've tried to share with you a systematic approach to business development. The outline of the article is broad enough that there will be takeaways you will find useful.
I broke the guide down into three parts. In the first part, we looked at how to review what your competitors are up to and how to benchmark how your company is doing. In the second part, we covered how to set your business development goals. Finally, we touched on implementation.
Keep in mind, these are only broad brushstrokes. You will need to customize this strategy to fit the needs of your company.