Business development is a set of tasks and processes meant to create growth opportunities for a company. This is generally achieved through improving relationships with partners, accessing new markets, or the release or improvement of products or services.
Fundamentally, business development involves either making more money or cutting costs. Of course, there is any number of ways this can be accomplished across a company. You get a sense of how varied business development can be from the image below.
In this guide, we'll look at the various parts of business development. We'll cover what business development means across a company, and more practically, how to develop a business development plan geared towards growth.
Business Development Across Departments
The way people talk about business development will depend on the position a person has in the company, the size of the company, and their goals. For example, business development for me is focused on cold outreach and SEO.
In a large company operating in multiple markets, business development might involve market analysis. For a financial firm, it might be developing a smart algorithm that predicts what stocks will go up.
Here are some concrete examples of how business development is implemented across companies.
Sales: The quickest way for most companies to grow is finding more customers. Improving customer acquisition through your sales channels will help you grow. FYI, if you're running a small business and want to scale fast, 70% of your time should be focused on sales
Marketing: Marketing takes a lot of different forms. It can include things like content marketing, blogging, through to advertising on TV, radio, or a podcast. Marketing is generally aligned with sales
Partnerships: If you're planning to enter a new market or a new area, it's probably worth exploring a partnership with a local business. While partnerships can be a great strategy for growth, they frequently fail
Business Planning: If you are working for a large business and you're in a managerial role, you probably spend a large amount of time planning things. Whatever your goal, you probably want to achieve it at the lowest cost and get the highest profit, which is why it's a core part of business development
Cost Savings: One easy way to increase profits is by cutting costs. This can be accomplished by reducing how much you spend sourcing products, reviewing what your staff is doing, and more. Your business should conduct some form of review at least once a year to identify opportunities for cost savings
This isn't an extensive list. It gives you an idea of the range of activities associated with business development.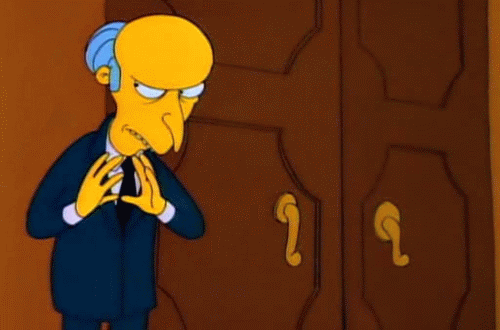 Really, these are all just ways to make more money.
How to Create a Business Development Plan
To create a business development strategy you need to review how your company is operating, and where improvements can be made. A good starting point is a SWOT analysis.
SWOT stands for Strengths, Weaknesses, Opportunities, and Threats. The analysis provides a framework for reviewing how your company is doing. You review external things impacting your company and internal initiatives. It's an essential part of your business development strategy.
Your SWOT analysis should look at:
How you generate leads for your business
How you turn those leads from a prospect into a customer
The customer retention strategies you have in place
SWOT analysis also looks at the internal structures and systems you have in place customers don't see. This is the business admin. It's how you manage your employees.
You should also consider the market you operate in, the opportunities, and your competition. This will form your grand plan.
To make this practical, I'd like to touch on how to conduct an internal review of your company quickly. This exercise is valuable regardless of your position, the department your in, or the size of the company.
How to Conduct an Internal Analysis
What does a day in the office look like for you? What does it look like for your department?
I bet you spend at least half of your day answering emails, dealing with inquiries, and generally doing stuff. I'm sure these tasks feel pretty important. Now ask yourself these two very important questions. And be honest with yourself…
How much of your day is spent doing tasks that creates an ROI for your company? How much of your day is taken up by doing tasks that offer little value?
Now consider this across the company or the department.
Tasks you spend a lot of time on that offer little value to the company should be axed. They are costing you money.
For large businesses, inefficiencies, and bureaucracy often build up over time. They are the result of the "that's just the way we do things here" mentality. This is why it's so important to do some internal spring cleaning.
If you happen to be managing a smaller firm, how you spend your time is even more important. As the boss or a senior manager, you should spend 80% of your time conducting activities that will help generate sales. This is the rocket fuel that will help your company grow fast.
How to Analyze the Business Development Strategies of Your Competitors
We've looked at some of the internal things you need to do as part of your business development strategy. Now let's look at how to analyze the market and your competition.
It's good to have a system for competitive analysis. The strategy I like to use is the 9-box framework. You can find a template below.
The 9-box framework is a good system for conducting competitive analysis. It forces you to look at every aspect of a business and should give you plenty of ideas for how to improve operations.
I'm not going to pretend this article will provide you with the answers to competitor analysis. There is some great content out on the net.
One resource that knocks it out of the park is:
Ultimately the aim of this business review is to help you understand the state of the company and your competitors' strategies. The more information decision-makers have the better the development strategy should be. Well, in theory at least.
How to Set Your Business Development Goals
The aim of the research stage is to provide you with the information you need to set your company goals. You're now ready to come up with a plan of action.
This is where you set your company goals.
Goals are important because they provide quantifiable targets that you can review. Ideally, you want to have a single overarching company-wide goal.
The company goal you set needs to be easy to understand, but ambitious to achieve. So for example, if you were running an online software company your goal might be:
Generate $1 Million in Annual Recurring Sales (ARR) within two years
That's a pretty easy goal to understand.
Now you need to break that goal down into chunks that people can achieve. You do this by first breaking the goal down into targets for each of the departments in a company. If I were to continue with the example above this might look like:
Sales: Generate 200 $500 a month subscriptions within 12 months through direct outreach
SEO: use content marketing to get 20,000 unique visitors a month within 12 months
PPC: scale PPC campaign from $10,000 a month to $50,0000
These goals will then be broken down again into sub-goals, which are applied to individual employees. The image below shows what this might look like.
This is the kind of business management systems that companies like Google put in place. It helps keep people accountable to targets and provides them with a way to achieve their goals.
Ready for more knock out content?
My favorite article on setting goals and strategies for implementing them:
Hopefully, those resources should help you in setting goals for your business development plan.
The Importance of Standard Operating Procedures
After you have finished strategizing you need to implement your business development goals. Really, there are too many variables in place for me to provide you with many really useful insights for this part of the process.
However, there is one business development tip I can share…
When you find an approach that works for your company, create some Standard Operating Procedures (SOP). These are the traffic rules for your company. They cover how tasks should be accomplished, and departments should operate.
I use project management tools to note down rules for my staff.
Break a job down into chunks. List out all of the things a person or a company department needs to do to complete the task.
Systemizing your business in this way has multiple benefits:
Reduce the amount of time it takes to complete a task
Don't lose information when a person leaves the company, which speeds up the transition
Ensure vital tasks get completed every month
Keep in mind that your business strategy is not fixed. Make sure to periodically review your business development strategy. Analyze what is working and what is not, then adapt your strategy.
Wrapping Up
In this guide, I've tried to share with you a systematic approach to business development. Effective business development relies on understanding:
The state of your business, and the opportunities and threats
The industry that you operate in and opportunities
What your competition is up to
Your highest value sales channels and your highest value customers
You need to have access to this information to formulate an effective business development strategy. More importantly, you need to be able to act quickly and strategically to act and profit from this knowledge.
Keep in mind, these are only broad brushstrokes. You will need to customize this strategy to fit the needs of your company.