If you look up "what is business development" online, you'll get some kind of definition like this:
Business development is a set of tasks and processes meant to create growth opportunities for a company. This is generally achieved through improving relationships with partners, accessing new markets, or the release or improvement of products or services.
That definition will be useful if you're in college. It's not going to help you much when you need to grow a business.
In this guide, I'm going to share the business development strategy I apply to my business. It's an approach that I've learned from some very smart entrepreneurs and business owners. More importantly, it's helped me make money blogging and scale my business to a comfortable five-figures in less than 12 months.
I'll be sharing the practical stuff that I use to run a company. Here's an overview of what we'll cover:
The Fundamentals of Business Development
How To Create a Business Development Plan

How to Free Up Your Time So You Can Make More Money
Look at Your Competition & Steal Their Best Ideas
How to Set Your Business Development Goals
The Importance of Standard Operating Procedures
Review Your Progress

Wrapping Up
My aim is to help you think like a boss. Let's start at the beginning.
The Fundamentals of Business Development
The way people talk about business development will depend on the position they have in a company, the size of the company, and their goals. Everyone has their different perspective. It's a bit like that analogy about those blindfolded people and the elephant.
When you peel back all of the complicated theory, you are left with four underlying principles. Business development is anything that:
Involves cutting cost or improving productivity so you can make more money
Activities that help you sell more of your product by reaching more of your ideal customers
Improves your sales processes or conversion rate so you get more customers from your existing audience
Anything that helps you make more money from your existing customers
That's it!
Of course, business being business, simple ideas are made to seem complicated. Business people and college lecturers use fancy lingo and colorful pictures to confuse outsiders.
So that's business development in a nutshell. I want to talk about how to look at your business differently, so you can scale fast.
How to Create a Business Development Plan
If you've ever watched Home Alone, you know the importance of a good plan. Planning should underpin everything you do in business.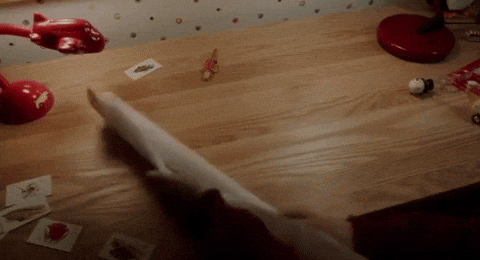 Start your business development planning with a SWOT analysis. SWOT stands for Strengths, Weaknesses, Opportunities, and Threats.
Through a SWOT analysis you look at what is going on in your company right now. That covers what you are doing well, how your company is structured, what your competitors are up to, and what opportunities are there for you to make more money.
Silly acronym, simple theory.
Let's break this down into stages.
How to Free Up Your Time So You Can Make More Money
The first thing I look at is what I do on a workday. If you're the head of a company or department, you might look at the activities of people in your department or across the business.
The way I go about doing this is to first review the revenue earning activities of the business. So for example, if I listed out the activities that makes me the most money by order of value they would be:
It's obvious that most of my revenue comes from SEO consulting work. You can then review the growth of revenue over time by channel. In my case, SEO consulting generates the most revenue and has seen the highest growth.
Now, break down the amount of time you spend doing things for your business. Then, align them with an income-generating activity. For example:
SEO Consulting Work = reaching out to potential clients, networking, improving sales copy, managing editors and writers
Private Training = events
Affiliate Marketing = reviewing content, creating guest posts, finding keywords
Only a few of the activities on that list help me make more money. Logically, I should try to do more of those activities, and outsource as much as I can of everything else.
And this is exactly what I've done.
I created a new homepage for the site using one of the best landing page builders on the market and spent a couple of hours each day doing sales outreach. As a result, my income has increased.
As the boss or a senior manager, you should spend 80% of your time doing things that will make you the most money. It's just common sense. Yet, it's incredibly easy to lose focus and spend time doing things that don't make you money.
Look At Your Competition & Steal Their Best Ideas
We've looked at some of the internal things you need to do as part of your business development strategy. Now I want to discuss how to analyze the market and your competition.
This is important.
In business, there are a lot of imitators. If you are doing something right, people will copy, imitate, or just outright steal your business ideas. If you're the biggest dog in your market, you want to maintain your market share. This means doing everything possible to make sure you are better than the competition or don't lose your customers to the competition.
Take Facebook for example. Zuck bought Instagram when he thought they were a threat to Facebook. He then tried to buy Snapchat when that exploded, but the founders said no.
So good old Zuck copied the hell out of Snapchat…
If you want your company to grow, you need to know what the competition is doing. I use the 9-box framework for this. You can find a template below.
The aim of any competitor review is to help you understand the market. The more information you have about your competition the better your development strategy should be. Well, in theory at least.
How to Set Your Business Development Goals
That's the research stage out of the way. It's time to set your company goals.
Goals are important because they provide quantifiable targets. Ideally, you want to have a single overarching company-wide goal.
The company goal you set needs to be easy to understand, but ambitious to achieve. So for example, for my website, I have the following goal.
Generate $30k in monthly recurring revenue
That's a pretty easy goal to understand. Now I need to explain how I'm going to do this. My sub goals look like this.
SEO Consulting: Generate $20k in SEO consulting work
Private Training: Get two more students
Affiliate Marketing: Generate $1,500 a month through affiliate marketing
These goals will then be broken down again into sub-goals, which have targets attached. So, for example. To increase the number of SEO leads I'm trying to secure a meeting with five new businesses a week. This involves emailing 200 businesses a week.
You do this for all of your goals.
This is the kind of business management systems that companies like Google put in place. It helps keep people accountable to targets and provides them with a way to achieve their goals.
The Importance of Standard Operating Procedures
After you have finished strategizing you need to implement your business development goals. There are too many variables in place for me to provide you with many useful insights for this part of the process.
However, there is one business development tip I can share…
As you complete tasks and find an approach that works for your company, create some Standard Operating Procedures (SOP). These are the traffic rules for your company. They cover how tasks should be accomplished, and departments should operate.
I use project management tools to note down rules for my staff.
Break a job down into chunks. List out all of the things a person or a company department needs to do to complete the task.
Systemizing your business in this way has multiple benefits:
Reduce the amount of time it takes to complete a task
Don't lose information when a person leaves the company, which speeds up the transition
Ensure vital tasks get completed every month
Keep in mind that your business strategy is not fixed. Make sure to periodically review your business development strategy. Analyze what is working and what is not, then adapt your strategy.
Review Your Progress
The final stage of your business development strategy is the review stage. This is where you put a date in the diary and say, "in three months' time we're going to come together to review our progress."
The purpose of these reviews is to see how you've done against your business goals. Just as importantly, a review is a chance to adjust your business plan to make sure that it aligns with what you're trying to accomplish.
Assuming you are progressing against your targets, you can explore different marketing channels. For example, you might decide to work with a B2B consultant, try SEO, or work with a PPC marketing agency to scale lead generation.
Wrapping Up
In this guide, I've tried to share with you a systematic approach to business development. Effective business development relies on understanding:
The state of your business, and the opportunities and threats
The industry that you operate in and opportunities
What your competition is up to
Your highest value sales channels and your highest value customers
You need to have access to this information to formulate an effective business development strategy. More importantly, you need to be able to act quickly and strategically to act and profit from this knowledge.
Keep in mind, these are only broad brushstrokes. You will need to customize this strategy to fit the needs of your company.